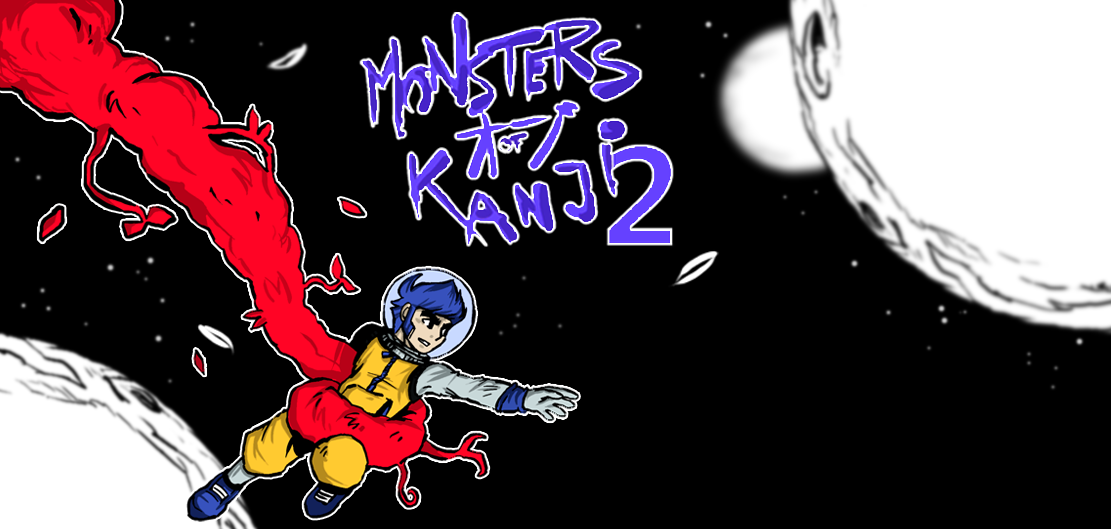 Monsters of Kanji 2
The sequel to MONSTERS OF KANJI raises the stakes. MARTY and his friends are on a new mission that will decide over the fate of the entire galaxy.
FEATURES
- no more vocabulary in this one, but there are 150 Monsters of Kanji now...
- and tons of grammar lessons that you can access via the SACRED SATELLITE
- The 150 monsters in this game can all be brought into your team, levelled up and upgraded with a simple yet addictive skill-system
- 8 huge planets to explore
- Over 20 hours of oldschool JRPG goodness
This title is still very early in development. Right now (summer 2019) I plan to release a playable 2h-long demo in Spring 2020.